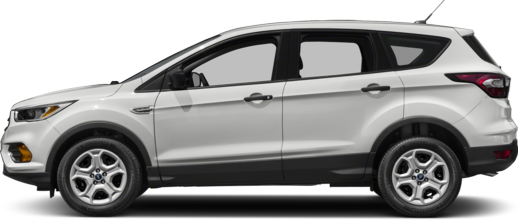 Check out the Ford Escape for sale here at Crazy Cheap Cars
Over the past few years, the crossover SUV segment has positively exploded in popularity. But while models and brands may come and go, there's on crossover SUV that seems to have always reigned supreme: the Ford Escape.
A Ford fan favorite year after years, the Ford Escape oozes with style and athleticism, inviting drivers to slip behind the wheel and truly take control of their time on the road. Perfect for everything from dropping the kids off to school here in Oakfield, NY, navigating the crowded streets of Rochester, NY with ease, even jetting over to nearby Buffalo to for some tailgating fun with friends ahead of the next Bills game at New Era Field, the Ford Escape is a truly versatile vehicle. And if you'd like to see what this stunning crossover SUV can do firsthand, you'll find plenty of fine examples with our used Ford Escape inventory here at Crazy Cheap Cars.
See why drivers from Lancaster to Batavia love the Ford Escape
Nowadays, there's a lot of great reasons to consider a crossover SUV, and even more great reasons to choose the Ford Escape.
First and foremost, the Ford Escape is an exceptionally compelling vehicle because…well, it's a Ford. Ford has built its reputation on long-lasting reliability, crafting cars with the needs of drivers in mind. In fact, with its competitive long-term cost-of-ownership, a used Ford Escape may just be the dependable means of transportation you've been looking for.
Of course, reliability isn't the Ford Escape's only strength; it's also quite handsomely styled. With its athletic stance, the Ford Escape exudes a poise and youthful attitude that few of its competitors can match, while giving you a commanding view of the road from the driver's seat. In fact, the interior layout is Ford Escape is purposefully styled exemplify driver-centric design, providing a pleasing, clean aesthetic while keeping useful amenities easily within reach.
Speaking of amenities, you'll find that the Ford Escape is markedly better equipped than many other pre-owned crossover SUVs you'll find at dealerships around the greater Lockport, NY area. For example, the Ford Escape is one of the few crossover SUVs with some serious pulling power, and with a capable EcoBoost® engine under the hood, it allows you to pull everything from smaller camping trailers to small boats, making it a great fit for those with active lifestyles.
What's more, with available Intelligent 4WD, the Ford Escape tackles snowy roads with effortless ease, making your winter commute a whole lot simpler.
Of course, for growing families here in the greater Oakfield, NY area, it's the interior and cargo space available with the Ford Escape that truly set it apart from the competition. With comfortable seating for up to five passengers and a generous amount of room in the rear for luggage, the Ford Escape makes a great getaway car for a family trip to the lake, with plenty of room for coolers, folding chairs, and even beach toys for the kids. And even when you're not ferrying the family around, you'll find it's only too easy to fold down the rear seats and open up extra cargo room for longer items like your golf bags, making the Ford Escape a great car to take out for an afternoon on the links.
Don't miss out on the chance to own the used Ford Escape of your dreams!
With so many compelling reasons to choose a Ford Escape these days, our inventory moves fast here at Crazy Cheap Cars. So, if you'd like to take advantage of the opportunity to get behind the wheel of one of these stunning used Ford crossover SUVs, feel free to pay a visit to our showroom here in Oakfield, NY at your earliest convenience to take the Ford Escape for a test drive!